Today, the building is being prepared for the construction of the concrete above-ground structures.
The ground floor, which will house the medical reception, the entrance to the accommodation area and the chapel, is being poured.
Unfortunately the weather has not been so good and constant rain has delayed construction work by about two months.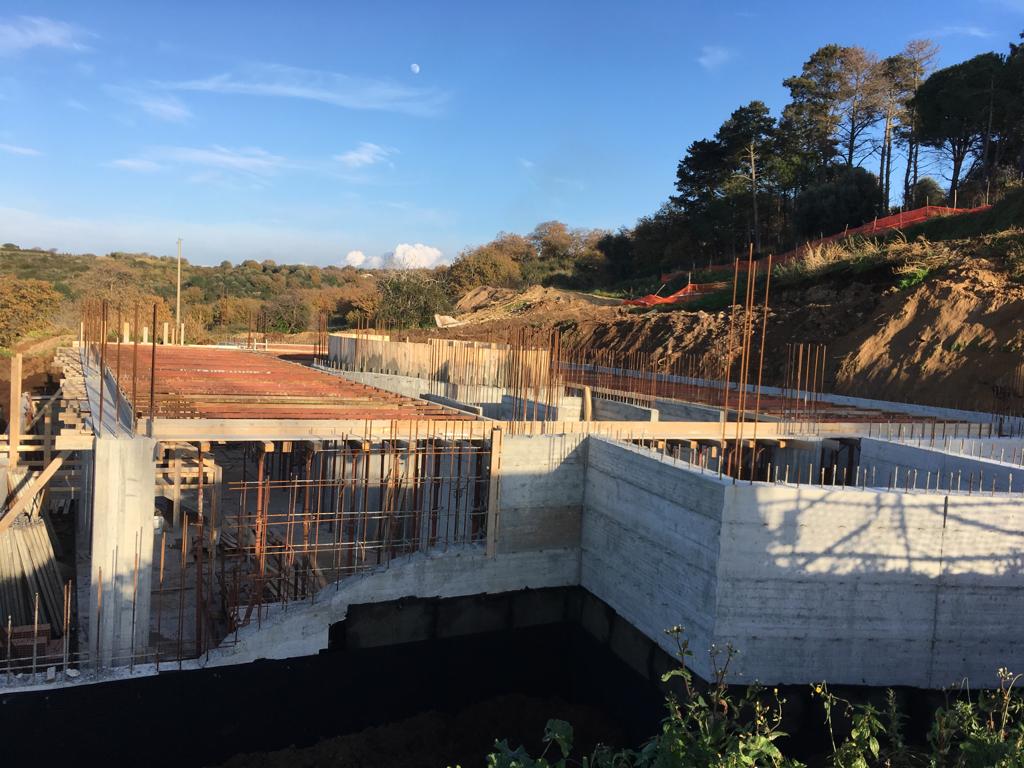 In the meantime, the search has ended for Mendicino pink stone, to be used to clad the first building, Our Lady of the Tears.
With the help of professionals and technicians, inspections and assessments have been carried out in the local mountains to supply the "skin" of the centre.
Selection and quarrying systems for the pink stone have been studied as well as squaring and finishing systems for the stone modules.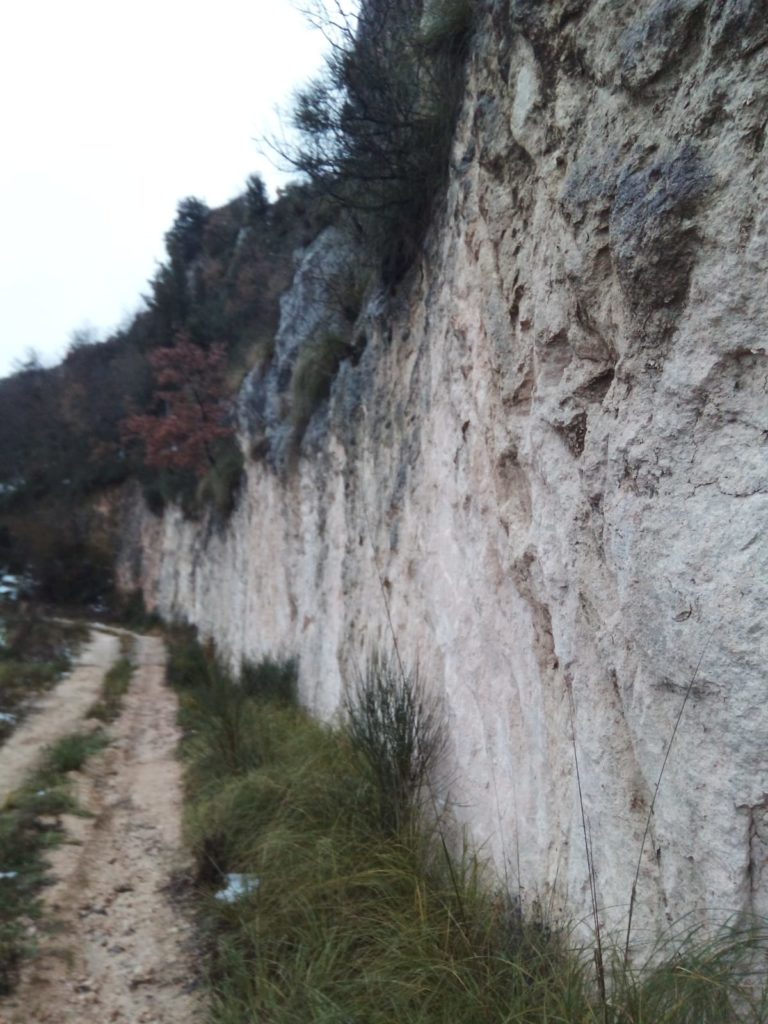 Lastly, with the input of Remo Fioroni e Colfer (an Umbria-based company producing cement, adhesives and composite stones), suitable and special resins are being made (also for colour), for bonding and binding, with the relative anchoring systems for the remaining building components.