Pictures of the work on the construction of the "Our Lady of the Tears" centre..
After laying the first stone on 28 May 2018, work has never stopped. Thanks to the contribution of our volunteers, to the support of the institutions and the donations received, work on the first building of "La Cittadella di Padre Pio" continues.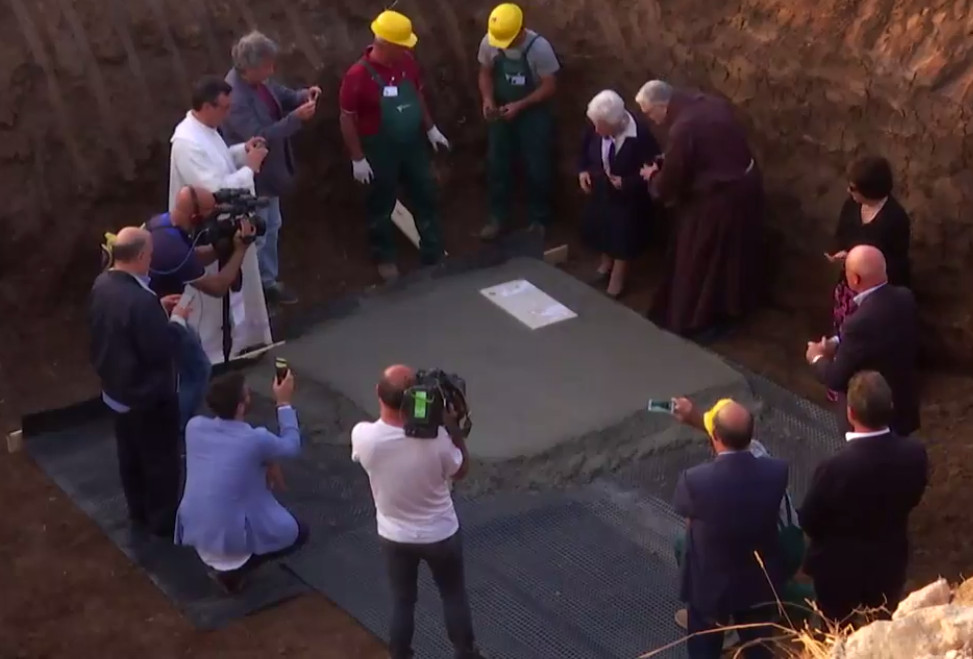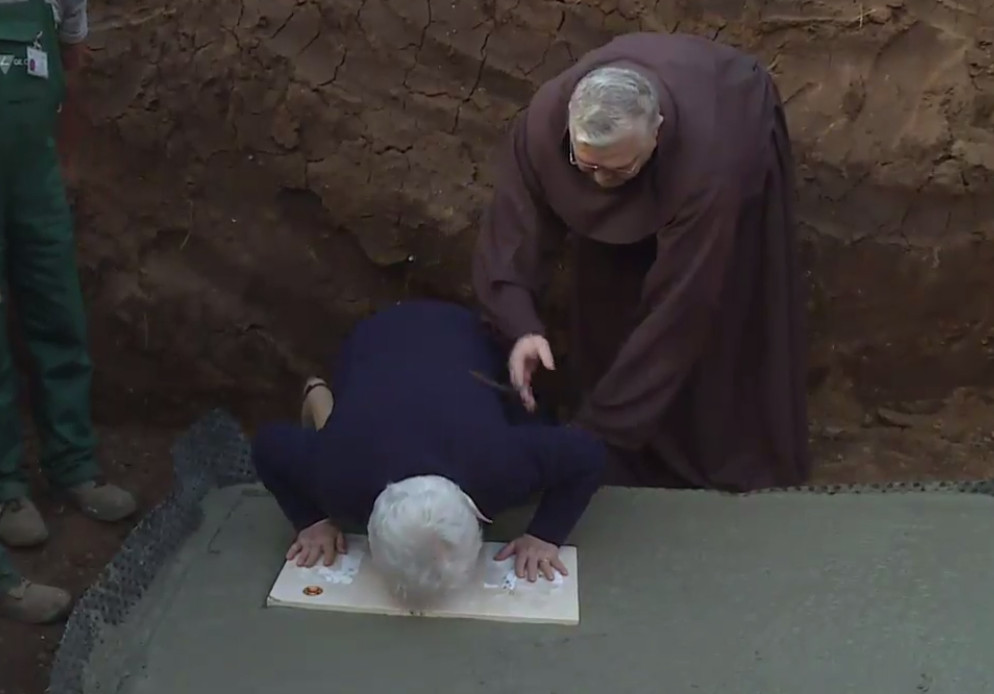 Within three years the facility could be ready to house up to 36 children with cancer, but everyone's contribution is necessary to complete the project.
A Saint Pio of Pietrelcina said to Irene Gaeta "It is a Big Big project! And they will come from all over the world to be treated! There will be lots of conversions …Everyone thinks that it is for others and don't know that it could be for them, for their children, grandchildren and future descendents".
To make a donation click here